Energy efficiency will not only save the environment, it will save you money.
Recent increases in gas prices have created a growing demand for energy efficiency boilers. TR Plumbing and Heating are qualified in providing energy efficiency for domestic gas systems, which help to preserve the environment and provide significant ongoing savings to our customers.
As with all our work, we provide individually-tailored services on energy efficiency and offer free advice on the most energy efficient systems for your home.
What is a high-efficiency condensing boiler?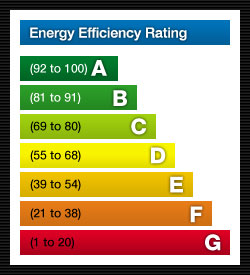 Boilers, just like fridges, washing machines etc, are rated on their energy usage. Condensing boilers produce less carbon dioxide. Compared with conventional boilers, they release less heat via the flue. Condensing boilers also convert 86% or more of the fuel they use into heat and many carry the 'Energy Efficiency Recommended' logo.
Save